Packing Light vs Packing Right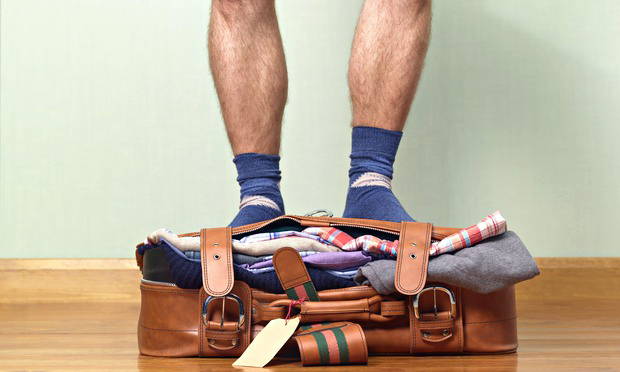 Is packing light the same as packing right? No...just no. Although packing is never the fun part of a weekend getaway, the key to avoiding a stressful trip is remembering the essentials. There is absolutely nothing worse than arriving at your hotel, deciding you're going to kick the trip off with a nice meal, and opening your Packs Project Weekender to find out that you didnt pack any evening wear. So if you dont want to show up to a fancy dinner in your floral shirt and cargo shirts, this check list is for you.
1.Clothes for each day of the trip: Go ahead, count it out on your fingers and keep your choices simple. Clothes that do not easily wrinkle are a great choice. 
2. Pajamas:If you like to sleep in your birthday suit, then maybe skip this tip. Picking the right pajamas takes some real intention. Are you going on a romantic getaway with bae? Then maybe pack something frisky. Are you going to be sharing a room with your best friend? They probably don't want to see you in your Calvins. Analyze the situation, and plan accordingly.
3. Undergarments: It is not fun to realize that you forgot to pack these. Carry at least 30% extra... because anything can happen. At least one dressier outfit Have something dressier on hand in case an unexpected evening or daytime engagement comes up. Or be the guy wearing flip flops, either way...
4. A coat or sweater: A great way to ensure that they do not take up a lot of space in you Weekender or Bancroft Traveler is to wear them on the day you travel (if you can). If it's impossible, just pack at least one sweater because even the warmest locations tend to have chilly weather sometimes. Swimwear and cover up You could be going to a coastal destination or to that one hotel with the party pool. Always pack a swimsuit and a cover up just in case you get the opportunity to take a dip, and it almost always comes around.
5. Toiletries: You can keep a Packs Project Essentials toiletries bag packed in your travel bag so that you do not forget to pack some toiletries. Most products have travel size packages, but if you don't have those, you can buy some tiny bottles and containers to carry your must have products.
6. Shoes: The key is to keep your choices simple. Pack your shoes inside a plastic zip-lock bag beneath your packed clothes. The most essential are a pair of sandals, and a pair of your most comfortable flat shoes or sneakers. Or you could take the flex level one step higher and pack your shoes in the included shoe box in the Grayson Traveler.
7. Medication: If you need any medication, remember to carry it with you. Keep it in a plastic bag or container that has your name on it. The TSA will love you for it.

8. Miscellaneous: Before you zip up your travel bag or suitcase, remember to pack anything that you might need for your trip such as a book you are reading or one you'd like to read on your getaway, an extra phone charger for that one friend that always forgets theirs. Be self reflective, and before that final zip, be sure you grab any miscellaneous items that you might need. Having a clue of what you're most likely to need and what you won't need is essential when it comes to packing light. So grab your stylish, easy to pack, spacious Weekender or Traveler, and go through the above checklist to make sure that you have everything you need.
Have fun, and be safe out there!
---